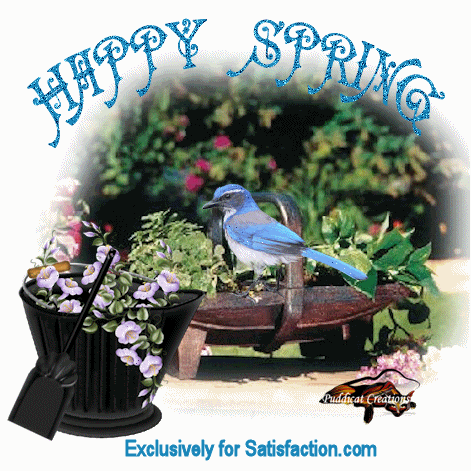 Comments and Graphics
-
Spring Layouts
-
Photobucket
Oh how I missed everyone so much. Just being able to check in and get an idea of what is going on in the outside world, gives me so much peace.
Again, work is stressful, people being moved around, the cottages are so warm, and the employees are so unhappy.
The house is not being done as fast as I would like, and the bills were out of sight for the winter.
Thank heaven the seasons are changing, the sun is shining, and life is looking up. I called in sick today, because my back was killing me and I was having trouble keeping food down. So...I cuddled up on the couch, got extra loving from my dog, great conversation from my daughter, plenty of rest, it is still early, and I am feeling sooo much better.