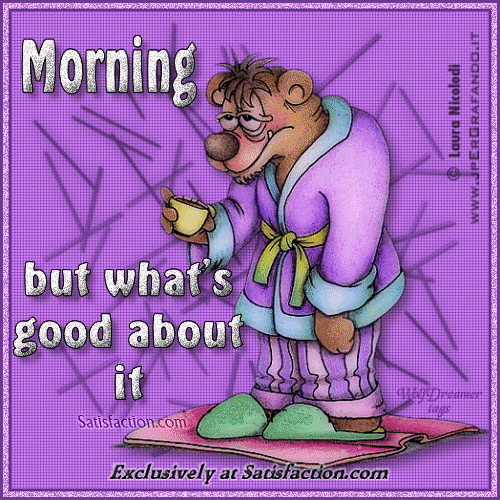 Free Comments and Graphics
It's early, and I have yet to make coffee. It's frigging cold here in Beautiful Pennsylvania, the wind is blowing, the snow is STILL there, but the forecast is for 20 degrees...a real heat spell for January. But yesterday was a truly high note, so today, maybe I'll break down and go to Walmart and buy groceries....and Coke!
The forecast calls for 4 to 6 more inches of snow today and another 4 inches on Wednesday, and yet more on Thursday....Why don't we have snow days for work.